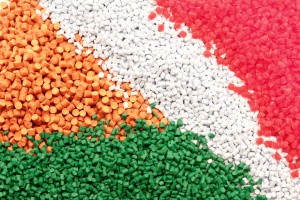 Almost every business in the UK will use a plastic pail or container to package or transport goods around the country.
Before you approach any plastic pail manufacturer make sure you thoroughly consider your needs and options. After all, behind every good businessman is a network of trusted suppliers.
There are a number of criteria that plastic manufacturers and their products should be judged against:
Appearance
Nobody ever says 'don't judge a bucket by its cover'. And that's because a bucket's appearance matters. The packaging of your product becomes part of your brand's identity and so should be held to the same standard as everything else you produce.
Finding the plastic pail that fits with your brand image is important. The best manufacturers will sell pails in a range of colours and may even offer a bespoke 'company colour' service.
Protection
It's important to consider what protection a container will offer your products while they are being stored or transported. Some businesses in the UK choose to import cheaper plastic containers from Asia or Continental Europe. Usually, these containers are a lot weaker owing to the type of polymer and amount of raw material used. If a container splits, a company's reputation can be damaged with the contents.
Although it may be tempting to opt for the cheapest container, it can actually be more expensive in the long run once you account for the cost of replacing cheaper containers and the strain you could be putting on client relationships.
Testing
If you want to be sure of a container's strength, you need to find a manufacturer who is committed to testing their plastic products. A quality bucket supplier should test for compression, lid strength, crack resistance and temperature tolerance before releasing it to the customer. And on large orders, they should produce one test bucket that a client can use to make sure the container is fit for purpose.
Quality Management
Evaluating a container's quality is absolutely paramount. Unfortunately, it can be difficult to assess the quality from a photo or description. Manufacturers that operate ISO 9001:2008 have proven their ability to consistently supply products that meet strict requirements. Quality control must be maintained using a thorough Quality Management System that puts the customers first and constantly strives for improvement.
Special considerations
We understand that every business is unique, and no single pail fits everyone's needs. If for example, your pail is for storing or transporting foodstuffs then the storage container must be compliant with food-standard regulations. Other businesses, particularly those exporting internationally, have other regulations to meet.
Notably, a UN regulation requires any hazardous material to be carried in a strong 'UN-approved' container. Quality plastic manufacturers should have these kinds of products in their range.
H&O plastics are a reputable plastic pail manufacturer which meets all of the above criteria. You can browse for the perfect plastic container that best fits your needs in the products section of our site or for larger orders call a member of our team on 0151 639 0002.
Every year we help hundreds of restaurants, cafes, takeaways, hotels and homemakers keep their kitchens running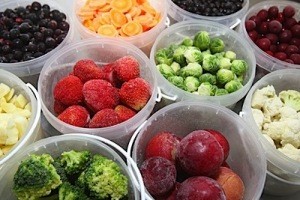 efficiently and economically. How you ask? With plastic containers of course!
Our range of Food Grade Clear Plastic Buckets provide the perfect accompaniment to any successful kitchen. We understand the needs of our customers and know that freshness is the key to great-tasting dishes. That's why all our buckets come with air-tight lids to help preserve food integrity as far as possible.
A container for every kitchen
We have a container for every food need imaginable. Our large (5/10L) clear containers are perfect for storing soups and sauces in bulk. Many customers prefer the medium (2.5L) containers to store fruits and vegetables. And Mums say that the small (1L) containers, starting at just 80p, are the economical alternative to pricey lunch boxes.
At H&O we are immensely proud of the quality of our products. Their added durability means that our containers can be transported long distances without coming close to breaking point. Additionally, the easy-stacking design means cluttered kitchens can make the best use of their available space.
Are your containers Food-safe?
Most importantly, all of our Food Grade containers are 100% food safe. The containers are manufactured to strict standards using no unidentifiable recycled plastics or dyes. We only use high spec, high impact polypropylene which sits well within the food grade remit.
Using lower quality products in the kitchen runs the risk of contaminating foodstuffs. Lower specification plastics not only give food that distinctive 'plastic-y' taste, but might also pose a health-risk. In a process known as "leaching" or "migration", chemicals or dyes from plastic containers can transfer into foodstuffs. The long-term health effects of this process are so far unknown, but many doctors speculate about its harmful effects, especially if these products are microwaved or contain fatty, salty or acidic foods.
One additional feature offered on our Food Grade bucket range is tamper-evident lids. These lids help ensure that foods have not been tampered with en-route to their final destination. If the protective seal has been broken, you, or your customers will know that the product's integrity may have been compromised.
To order your Food Grade container visit our retail selling site: https://buybuckets.co.uk/product-category/clear-buckets/