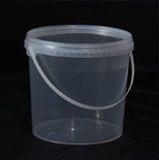 Here at H&O Plastics we get serious about lunch time. Especially during the cold months when some hearty home cooking is just the thing to restore your energy and warm up on a mid winters day.
The problem with bringing your lunch from home though is that you usually need to purchase some expensive tupperware containers. Well not any more.
At BuyBuckets we regularly fill orders for cafes and takeaways which love our small clear plastic containers. They use them to store and transport everything from vegetables to frozen goods, even soup. And they don't buy from any other companies because they know the H&O guarantee to deliver on quality.
You can also enjoy these clear plastic containers as your very own lunch tub.
We've collected some of our favourite recipes for the winter months and published them below. Try making bulk batches, split it into freezable portions and store until your ready to use them. Take some of these recipes to work and be the envy of all your co-workers.
Lancashire Hotpot (in a real pot)
Hotpot is a firm winter favourite here at H&O. For a scorching hot lunchtime bite which tastes and smells like childhood you can't go far wrong with this regional classic. The quickest and cheapest recipe comes from James Martin on BBC Food.
Winter Vegetable Soup 
On a particularly cold day there is nothing better than a warm and hearty winter soup. And if its good for you then so much the better. This quick and cheap winter soup uses classic British veg like leeks, parsnips, carrots and potatoes for a simple flavour.
Chilli Con Carne 
Chilli Con Carne is probably the perfect dish for casual get togethers. If you don't fancy taking this one to work then you could always freeze some up for Halloween or Bonfire Night or Christmas time. Here's our favourite recipe from BBC Goodfood.
Authentic Irish Stew 
Another sauce rich one pot recipe which will keep you going when times get tough. Made with lots of lamb and tender potatoes as well as energy packed veg like cabbage this is winter comfort food at its finest. This recipe comes courtesy of Tesco who also seem to have the ingredients at a reasonable price.
October is upon us and we're asking what does October mean to you?
We asked around the H&O office and to a lot of people October is a month of planning. There's lots of cold weather ahead as well as a number of celebrations on the horizon. Halloween, Bonfire Night and Christmas – all of these exciting days are coming up.
For some of the home brewers at H&O though, October means only one thing… the uncorking of their special Oktoberfest beer!
Oktoberfest in the UK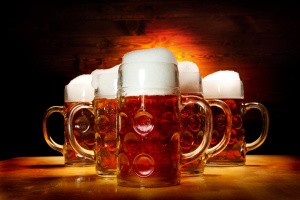 For more than two centuries, Oktoberfest has been celebrated in Munich in Germany. Best known for its world class beers, it is the largest Volksfest in the world and it attracts hundreds of thirsty Brits every year.
Today though, Britons don't have to travel all the way to Germany. Oktoberfest will come to you. Beer festivals modelled on the original Oktoberfest have popped up all around the world.
In Britain you can celebrate Oktoberfest in Liverpool, London, Manchester, Birmingham, Glasgow and many other places besides.
However, if you are a homebrewer, and you don't want to visit a thronging German beer tent, then why not brew your own. Plus that way you can enjoy a fine Oktoberfest beer all year round.
Oktoberfest Märzenbier
This famous German style of beer is a lot stronger than your everyday lager and it's a staple at countless beer festivals around the world. The name which translates as March beer in English is a descendant of the original pre-industrial Oktoberfest beers.
Traditionally, it was brewed in the spring weather got too hot. Then it was stored in caves for the summer ready to be drunk in the fall at harvest time.
Thankfully, modern day innovations and homebrew kits make this process quite a lot easier.
The beers themselves tend to be full-bodied and amber in colour. They have a subdued bitterness and a complex malty profile which can be enjoyed comfortably all year round (so don't worry about getting your brew finished in time for October).
Recipes
Here are two of our favourite recipes courtesy of the Beersmith Home Brewing Blog.
The Wedding March – All Grain Oktoberfest Beer.
Bay 13 Fiesta – Extract Oktoberfest Beer
Are you a keen home brewer? Get in touch on twitter and share your favourite recipes. We might even be able to offer free brew kits if your tips are good enough!