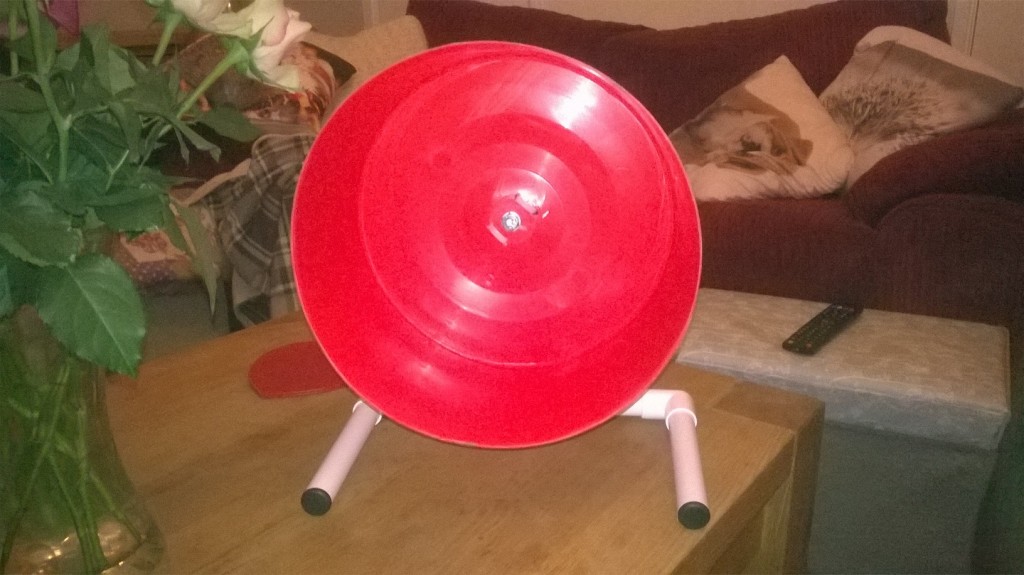 African pygmy hedgehogs are the new must-have pets in Britain. The eggcup-sized hogs have won the hearts of tens of thousands of British pet owners, who simply can't resist their button black eyes and soft pink noses.
And a husband and wife team from Wiltshire have turned their love of the spiny pets into a business, using Buy Buckets plastic buckets to make exercise wheels specially for African pygmy hedgehogs.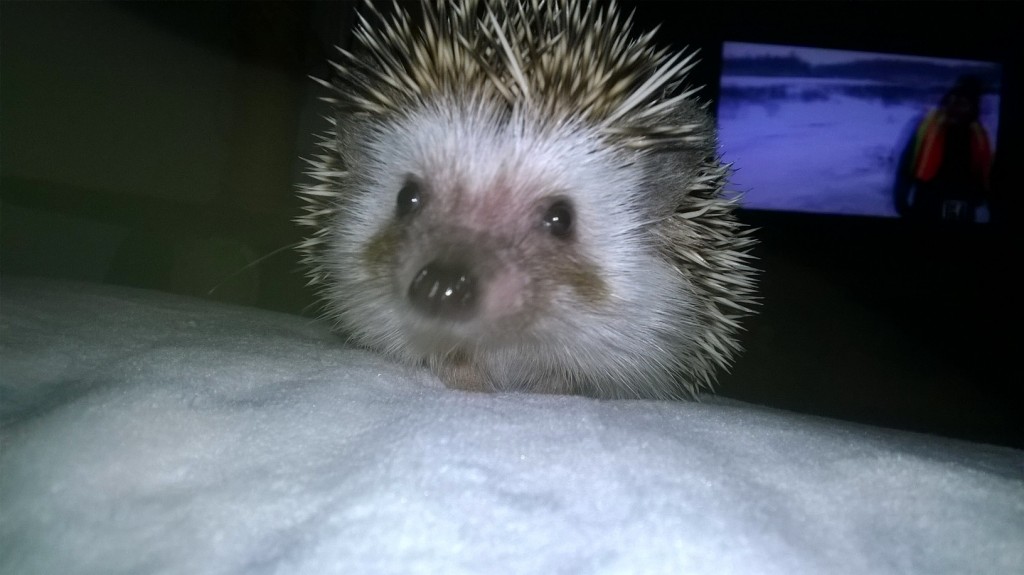 Despite their exploding popularity, African pygmy hedgehogs still don't have an established range of accessories in the major pet stores.
This gap in the market has opened the door for entrepreneurial hedgehog enthusiasts like Amanda Mitchell and her husband Stuart. When the couple couldn't find a good exercise wheel for their 11 hedgehogs, they decided to take matters into their own hands and make their own using brightly coloured plastic buckets and scooter wheels.
As pets, African pygmy hedgehogs tend to live in vivariums, but they can run up to five miles each day, so they need exercise wheels to keep active. And because they are nocturnal creatures, their wheels need to be silent.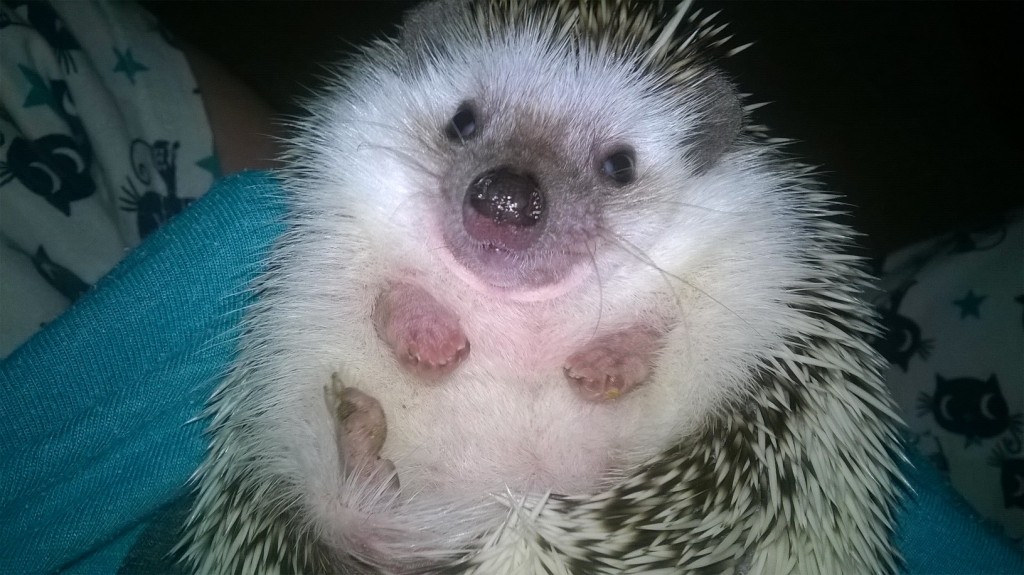 Amanda told us: "Finding a suitable wheel in the UK can be difficult, the major manufacturers don't make specialist ones for pygmy hedgehogs. There are some that you can buy for rats and other pets but they're usually difficult to clean, which is a problem because pygmy hedgehogs are pretty animals.
"The only option for most pygmy hedgehog owners is to import good quality exercise wheels from America, but we thought that was crazy, so we decided to make our own."
Amanda and her husband make the exercise wheels by cutting down and sanding a plastic bucket, before mounting it on a plastic frame with a scooter wheel mechanism acting as the rotator.
After sourcing plastic buckets from a number of suppliers, they chose Buy Buckets because they produce straight sided containers, in lots of different colours, at a reasonable price.
Amanda said: "The straight sided containers are better at holding the weight of our pygmies. Not many other bucket manufacturers make buckets with straight edges. People buying our wheels also seem to really like the bright colours. The baby pink is particularly popular with female hedgehog owners. Buy Buckets containers are also food-safe meaning that it's ok if the hedgehogs decide to nibble on the edges.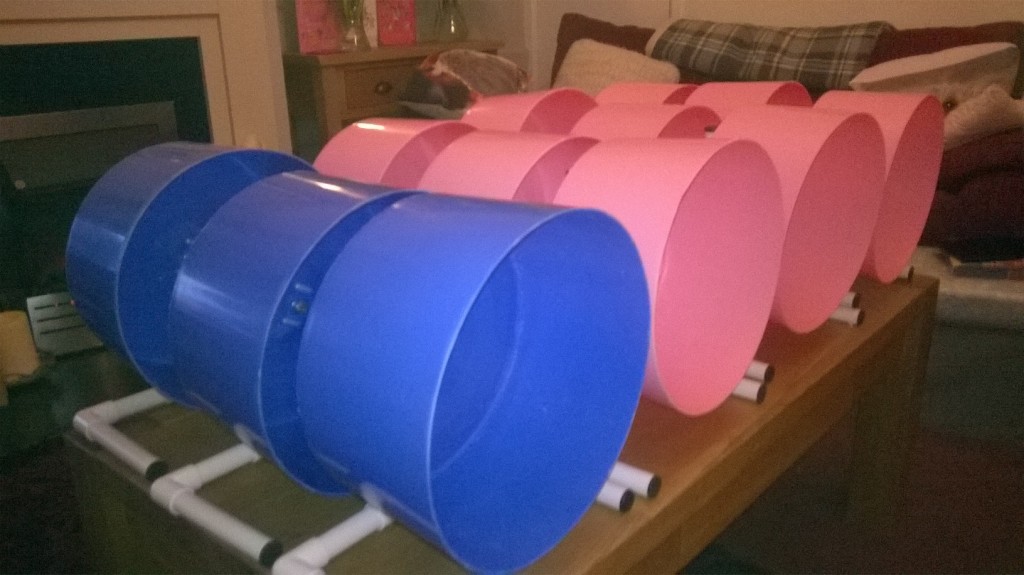 "We also like how they are manufactured in the UK. And because we're only small, it's good that they're so cheap because it means we can keep costs down."
The Wiltshire-based husband and wife team has so far only sold wheels to other members of the African pygmy hedgehog owning community, but they are looking to grow their 'cottage industry' business by opening a Facebook page and starting a website in the coming weeks.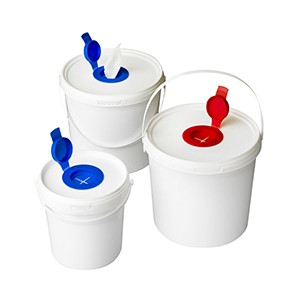 2016 is finally here and if your New Year's Resolution was to save money this year then we have a fantastic project for you – homemade wet cleaning wipes.
These wipes are great for quick cleaning jobs in the home, in the car, and just about anywhere else. But if you buy them from the shops or over the internet they can be quite expensive – especially if you have to buy a new wet wipe dispenser every time you replenish your stock.
Fortunately though, you can make your own inexpensive cleaning wipes using only a few basic household items – kitchen roll, white vinegar (or a soapy solution) and water.
Get hold of a wet wipe dispenser from our website or reuse an old one if you have it. Next take a kitchen roll, cut it in half and insert it into your container. The roll is then ready to be doused with a cleaning product of your choice.
Which cleaning product to use is largely down to personal preference and what you plan to use the wipes for. If it's for in the car then you might want to fill it with a leather cleaning solution (equal parts oil and vinegar makes a good homemade leather cleaner). If you intend to use the wipes in the kitchen or bathroom then you might want to make a more powerful cleaning solution using soap or bleach. If you're using a more powerful cleaning agent then make sure you label the container so that you aren't tempted to use the towels on human skin (or heaven forbid on a baby's bum).
When the roll is suitably damp it's up to you what to do with it. If you are using a H&O wet wipe container then we recommend you remove the cardboard tube from the middle of your roll and feed the paper through the coloured plastic insert in the top of the container – remembering to shut the lid so your wipes don't dry out straight away.
Summer is well and truly here. Already this month, we've seen the hottest July day in recorded history and some pretty spectacular thunderstorms.
With the extreme weather set to continue we thought we'd give you some fun ideas to keep busy in the garden this summer.
Bucket water fights
The humble water fight is an integral part of every British child's summer. Not to mention an excellent way to keep cool on those long sticky summer days.
And while there is an impressive array of water pistols and water bombs available for purchase, there is no doubting that they can be overpriced and liable to break. Our solution is cheap and sustainable, plus you can get opponents absolutely soaked (if you can get close enough).
Just purchase a bunch of small plastic buckets  from the website. Fill them up at the tap and there you have a powerful water fight weapon – as long as you can get close enough to use it.
DIY plunge pool
If you're a little old to get into water fights with the kids (or perhaps they don't let you play because you won't stop impersonating Rambo) then fear not, there are other ways to keep cool in the water this summer time.
Purchase a large freestanding keg from our website fill with water (and some blocks of ice if you are feeling brave) and get ready to take the plunge. Be warned though, the water is usually colder than you think.
DIY beer cooler
One way which Brits know how to keep cool in the beating sun is with an ice cold beer. But nobody wants to head all the way to the fridge when it's so nice out – that's why you should invest in your very own DIY beer cooling system.
Best of all, the beer cooler shares the same design as the DIY plunge pool. Just fill an open top keg with ice and water and there you have a multi-purpose cooling system.
Why not check out our previous post on how to brew your own summer time beer.
Spray your own expensive looking plant pots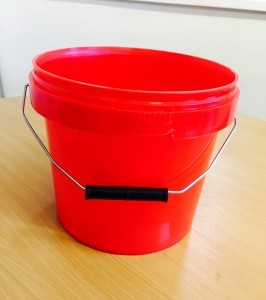 In previous posts we have talked about how plastic containers can make great plant pots if they are drilled out and filled with soil. The problem is that colourful buckets, as pictured below won't suit every garden, especially in more traditional countryside or suburban settings.
Fortunately though, these plastic containers can easily be spray painted to give them a more toned down look. Try experimenting with black, white, sandy, silver and gold spray paints to achieve the right feel for your garden.
Not only will this give you some good looking and inexpensive plant pots, but it will also give your kids something to do on those long sunny days. Just make sure they don't go over the top with the spray paint or you could end up with a golden cat!
If you decide to create any of our ideas then be sure to let us know on Twitter.