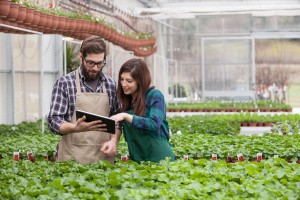 H&O Plastics has been a trusted name in plastics manufacturing for over 20 years. We have a rich history of selling to large industrial clients but we offer the same level of service to our smaller customers.
We understand that plastic buckets aren't the most exciting of products, but we take pride in manufacturing buckets of the absolute highest quality and providing the best possible service to all of our customers.
We are also proud of the size of our product offering. Buybuckets.co.uk has a plastic container for every possible function and occasion. We offer buckets in a range of sizes and colours and with additional features like tamper-evident lids.
H&O manufacture and sell high-quality containers
Many other companies are able to offer cheap prices because they import lower-quality buckets from countries in Eastern Europe and Asia. Although they are cheap, these buckets are far more likely to crack or smash, especially if they are travelling over long journeys.
Using lower quality buckets risks damaging your precious cargo and perhaps more importantly, your business' precious credibility.
Any small business owners whose operations involve the transport of goods over long distances would be well advised to select quality containers every time.
Customers get the best value buying multiple buckets
As well as being of a better quality than most other plastic containers, H&O buckets are among the cheapest to buy online.
Our position as both manufacturer and distributor puts us in a good place to offer customers better value for money.
By cutting out the middle man we're able to pass on our savings to our loyal customers. And the more buckets you buy, the cheaper it gets.
That's why we are loved by small business owners who are looking to buy containers in larger quantities than private individuals, but lower quantities than some of our industrial clients.
For customers that are based around the Liverpool area, you can save even more money by coming to collect your order from our factory in Merseyside. By buying multiple containers at once, our customers are able to save on travel expenses which remain relatively constant on order quantities between 10 and 100.
Plastic containers for small businesses
Whether you run a takeaway, manage a restaurant or own a dairy farm, you will be able to save your business some money if you buy directly from the manufacturer.
In fact anyone who is buying more than one container stands to save money with H&O. At the same time you can be confident in the knowledge that you have invested in a higher quality product as well as in your business' reputation.
You can also take some personal satisfaction from knowing that you helped support a long-standing British manufacturing business.
You can browse our product range of H&O buckets from the products page of this website.